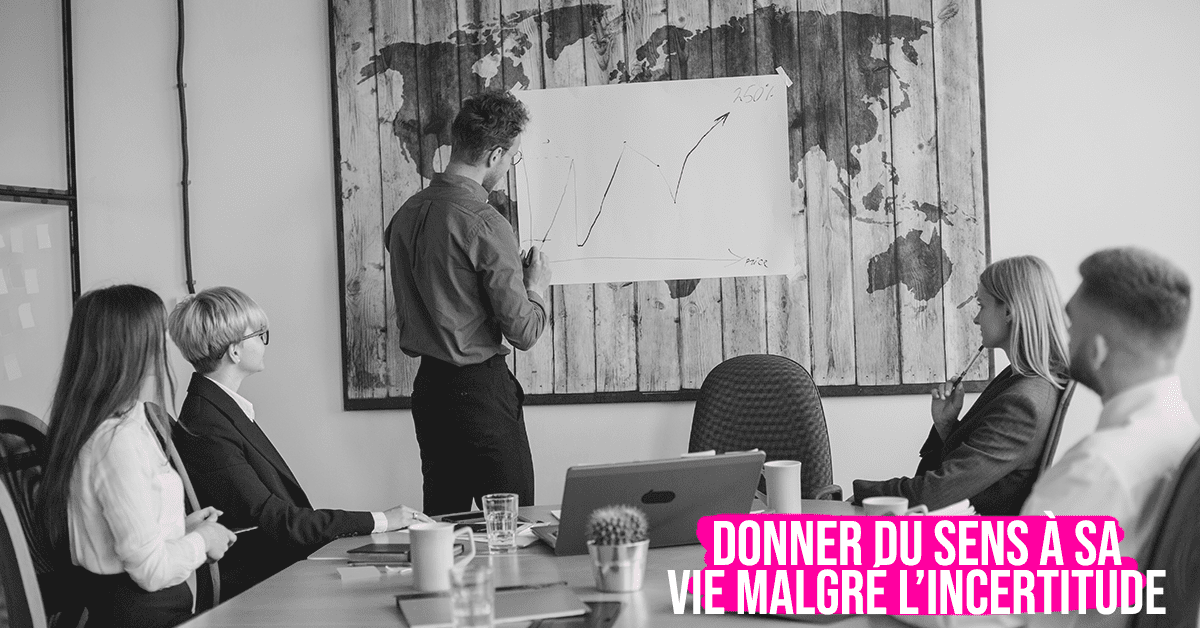 Hello to all of you,
Today for this news, we want to talk about uncertainty and especially, how to give meaning to your life when you face it.
Created by Abraham Maslow, Maslow's pyramid shows the role of prioritizing the needs of individuals. It is therefore necessary to satisfy one's security needs first before achieving personal fulfillment.
Giving meaning to one's life is primordial in terms of our experiences or the situations we experience in order to face them correctly. Clinging to meaning is therefore crucial.
For the vast majority of us, we cling to our work because it is our way of earning a living and doing what we want to do thanks to this remuneration. But be careful, we must not over-invest in our work. In the long run, over-investment is not good. You have to give meaning elsewhere than in your work, such as in associations, in the environment, in hobbies or in causes that are close to your heart. It is proven that if we invest in a cause that is beyond us (positive vision), it will help us to overcome phases of uncertainty.
Putting meaning back into your life allows you to have an inner compass and not be lost on what you really want.
La première question à se poser pour donner du sens à sa vie est : "comment tirer des opportunités de toutes ces choses difficiles qu'on est en train de vivre". Cette question est importante car savoir tirer des opportunités des difficultés avec la résilience est un plus !
Il y a donc une différence dans la vie entre ceux qui attendent que tout se passe et ceux qui utilisent les moments de difficultés pour créer une opportunité géniale à partir d'une situation difficile.
En résumé, il ne faut jamais attendre de toucher le fond pour rebondir. Demandez vous quelle est votre mission de vie. Si vous avez touché le fond via un burn out par exemple, je vous invite à lire notre news sur ce sujet. 
Il est important de bien se connaître : "qu'est-ce que je veux faire de ma vie, avec qui, en faisant quel métier, qu'est-ce que je veux vivre ?"
Avez-vous déjà testé la visualisation ? C'est un travail qui vous permet d'imaginer votre vie idéale ou votre journée idéale pour comprendre et agir sur ce que vous voulez vraiment. Imaginez par exemple votre journée de travail idéale qui serait la même pendant vingt ans. Etes-vous dans votre travail actuel en train de vivre cette journée parfaite ?
En comprenant aussi que nous ne sommes pas immortel, donner du sens à sa vie devient très important. Nous n'avons pas le temps d'attendre alors si vous voulez vous consacrer à un projet qui vous tient à cœur et qui vous anime, c'est le moment !
Lucie (09/06/22)