Dear readers, we know how difficult the last few months have been in terms of integration and socialisation within your company.
That's why Le Labo Coworking is offering you the opportunity to celebrate the end of the year as a team ! 💪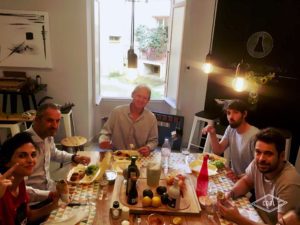 Starting today, we are launching "Les dîners du labo". The most faithful will tell us that the concept is not new to the lab. It is true that we have been offering this format for a few years now, but we wanted to give it a touch of colour to celebrate the post-covid season !
So you can take advantage of our spaces for your corporate events. From a simple end-of-year meeting to a convivial dinner or a festive cocktail party, we offer you services adapted to your desires. This is THE MOMENT to show your teams that you have a great corporate culture and that you are a close team !
You can book our different spaces for as long as you want with the activities of your choice. If you are looking for ideas, we are here ! We have culinary suggestions : our chef can prepare delicious dishes to suit your tastes. If you would like to bring your own chef, we would be delighted to welcome him/her. We also offer the possibility to make a refined and typical southern dinner with the products of the Perrin house. Finally, at the lab, we especially like music. So you can choose to trust us with a live band or just play your favourite playlist on our speakers. 🎶
Our spaces offer you the warm and friendly atmosphere you need to make an impression on your employees. The venue is unique, stylish and above all versatile, allowing you to choose the set-up you prefer for your event.
Several formats are available to you…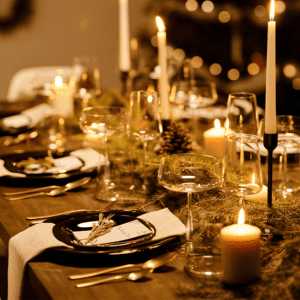 If you plan to come in large numbers, you can privatise the whole lab. That's more than 220m2 just for you for an evening. This is the most suitable format for an event with between 15 and 30 guests. On this occasion, you can choose our space for an aperitif, a dinner or a cocktail party.
If you prefer a small party (less than 10 people), we can offer you the use of the lounge and the kitchen. If the event is for between 10 and 15 people, we will transform one of our meeting rooms into a dining room which will be attached to the lounge. This way, these spaces will allow you to enjoy a real flat atmosphere. YOUR flat for an evening. You can also choose to hold your end-of-year meeting in the lab just before this festive moment.
If you still have questions, please contact us so that we can find the right offer for you.
See you soon in the lab 😊
Emily Ipert